Millions of American small businesses are using fintech tools to reach new customers or serve the ones they already have. From Los Angeles to Columbus, Chicago, Phoenix, and New York City, small business owners across the country rely on fintech to succeed. Here are some of their stories. 
Allison DeVane, owner of Teaspressa, a Phoenix-based innovative beverage company making tea you can brew like coffee, relies on fintech digital accounting products to save time and automate her systems so she can focus on running her business.
Maya and Mica Caine, founders of Mive, a Columbus, Ohio-based slow-fashion, a sustainable marketplace that pairs shoppers with designers who produce made-to-measure fashions, have seen Klarna attract new customers. Read more about their experience in CO by the US Chamber of Commerce.
Samuel Knowlton, founder of Austin-based inLeague, a boutique software shop. Betterment helped them offer benefits competitive with larger companies when nobody else in the market could do so affordably or effectively. Non-paid client of Betterment. Views may not be representative; see more reviews at the App Store and Google Play Store.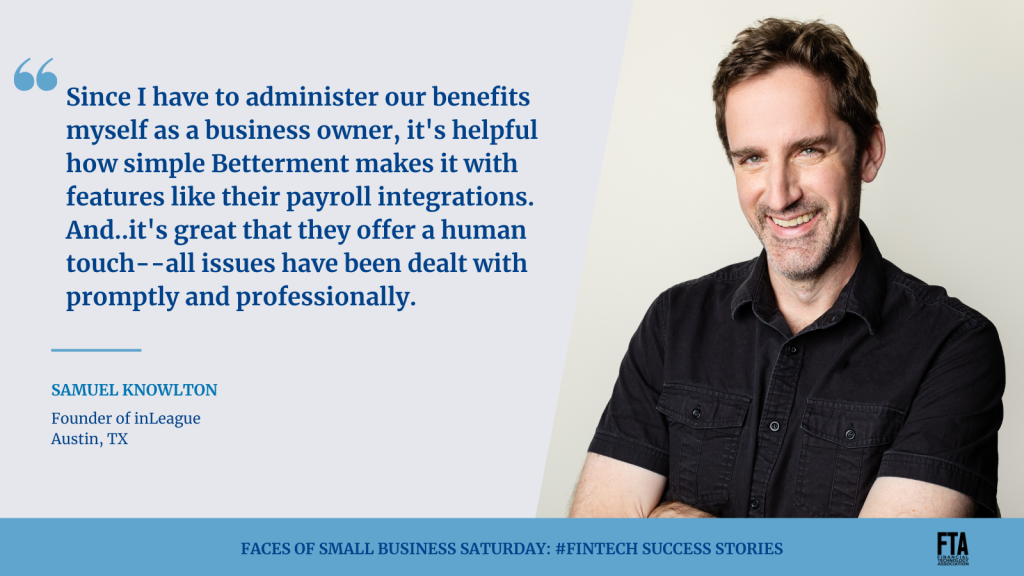 Dominick Lewis, founder of photodom, a Brooklyn-based full-service analog camera shop and studio. Photodom uses Square's integrated product ecosystem to manage staff, schedule appointments, take payments, and much more.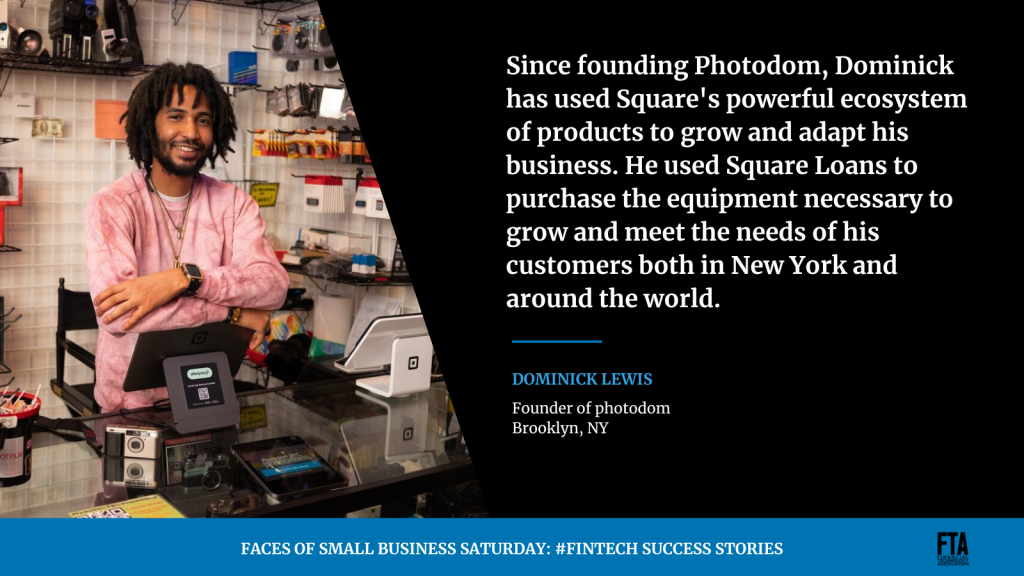 Danielle Mullen is the Proprietress and Lead Bookseller of Semicolon Books, a Black woman-owned bookstore and gallery space in Chicago, IL. Semicolon hosts offsite pop-up events in restaurants, retail stores, and many other spaces, where employees use Square Readers to guarantee they can make the sale from anywhere. For the upcoming holiday season, Semicolon will be offering gift cards powered by Square to allow customers to shop small while making sure their loved ones are getting the books they want most.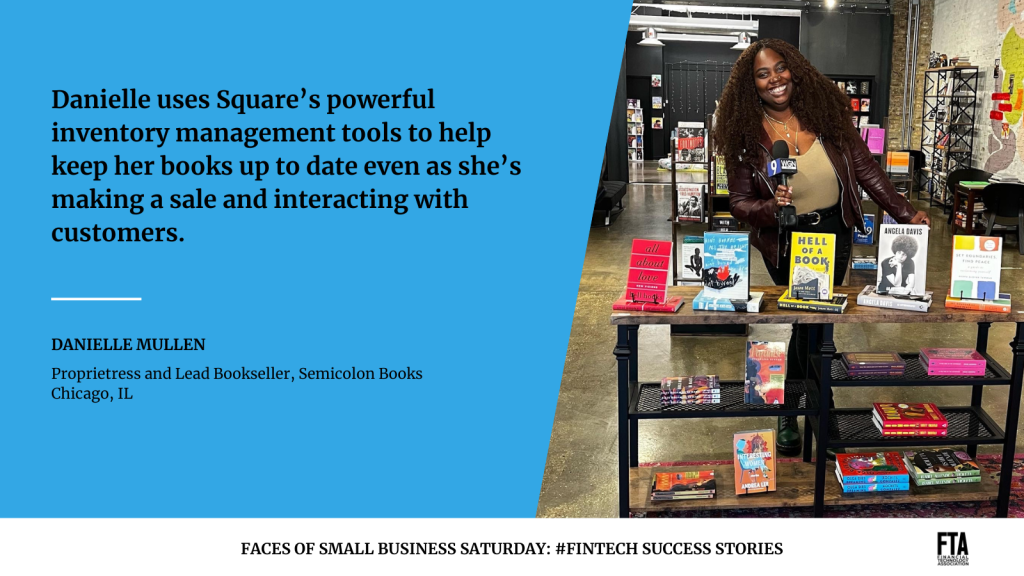 Dana Donofree, AnaOno, Philadelphia, PA: After getting a breast cancer diagnosis at the age of 27, Dana Donofree wanted to use her skills as a fashion designer to help women feel beautiful in their skin again. She launched Philadelphia-based AnaOno as a direct-to-consumer business and used software and digital tools, including online payments, to build her store.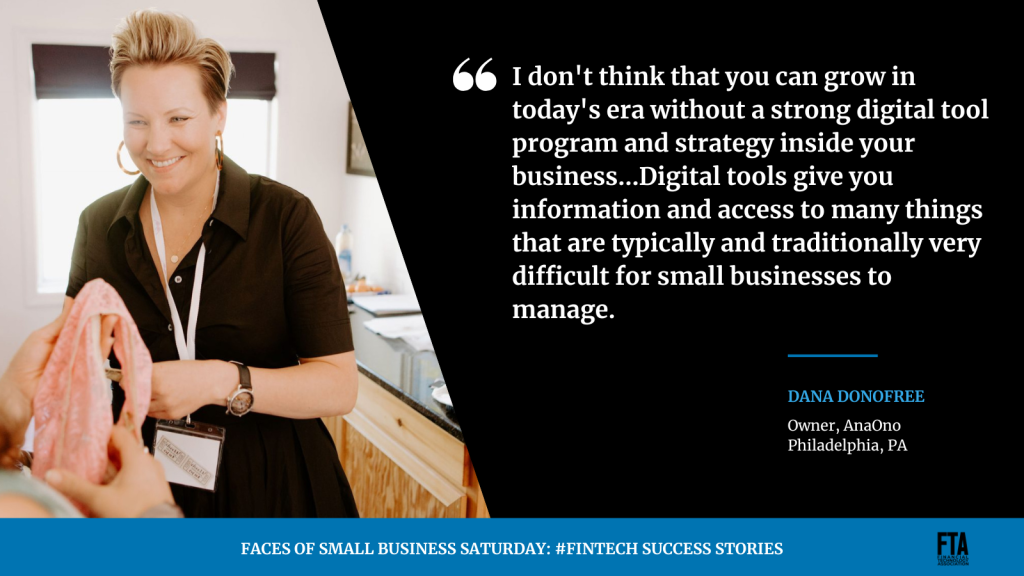 Paul and Tasia Ford, Big Red's Hot Sauce, Phoenix, AZ: When Paul and Tasia Ford, owners of Big Red's Hot Sauce in Phoenix, needed access to financing to take Big Red's to the next level, they were turned away from traditional loans. They eventually found, applied for, and were approved for several PayPal Business Loans that helped them to hire more employees, create new flavor lines, and buy a label machine.
Gladys Tamez, Gladys Tamez Millinery, Los Angeles, CA: Gladys Tamez Millinery is a hat store in downtown LA that designs and creates hats for customers, many of whom are celebrities. Founder Gladys Tamez says that AfterPay has allowed a wider audience to afford her luxury products. 
Deep Dive: How Fintech Helps Small Businesses Succeed
Small businesses are the engine of the American economy, accounting for nearly half of all U.S. employees. The fintech industry is bringing innovative technology and a streamlined, lower-cost user experience to provide financial tools needed to start and grow businesses. 
Fintech gives small businesses access to low-cost banking services and digital accounting services, like checking accounts, spend management tools, expense tracking systems, accounting products, and bill payment services. These fintech tools help small businesses save valuable time and money to focus on serving customers. 
Fintechs expand access to capital by building a more accurate picture of a small business's creditworthiness, helping lead to faster and fairer rates and approvals. During the COVID-19 pandemic, fintechs served as the third-largest source of PPP funding for small businesses. Fintechs also provided PPP loans to a significantly higher percentage of Black-owned businesses than traditional banks. 
More and more consumers are shopping online rather than at brick-and-mortar stores, and a majority (74 percent) want to use digital platforms methods to make a purchase. Fintech gives small businesses access to the payment methods their customers want. Millions of active businesses and sellers use apps and services like Square, PayPal, and Stripe, to process payments and grow their businesses.